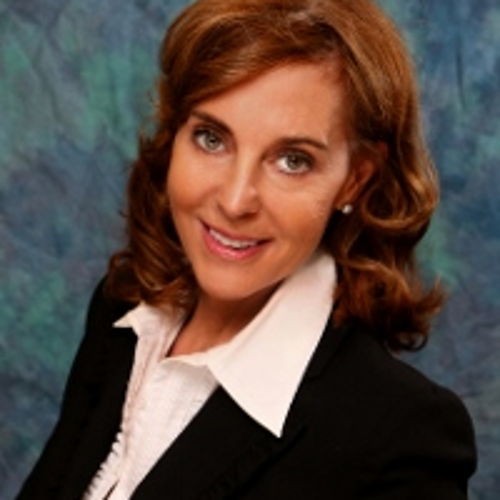 Broker-Associate
SRES, ABR
Janet was instrumental in following up to find answers and resolving issues. Her pleasant personality and communication skills makes home buying experience easy and quick
I met Janet 15 years ago, when my husband and I sold our first home. She made the process so seamless then, that, when the time came to sell our current home, I was happy to learn that she was still an agent and immediately called her. Our current situation was extremely more complicated and I was incredibly nervous about the process. Janet was so professional, knowledgeable, responsive and kind ( and when she didn't know an answer to some of my complicated questions, she found out the answer expeditiously). I truly am filled with gratitude for her help and would highly recommend her as a real estate agent.
Job searching in today's market is not an easy task, but Janet has made the process as easy and enjoyable as possible. My fiancé and I have looked at countless numbers of homes. Janet was always happy to show them to us (even when we asked for last minute showings.) She always made us feel like a priority. We made well over 5 offers, most were rejected and one got an accepted offer but we had to back out after the inspection, before finally purchasing our perfect home. Our home search took us about a year and the whole time Janet was always rooting for us and gave suggestions, but never made us feel any pressure. Six years ago my sister bought her house with the help of Janet, her sister in law bought her house through Janet a few years later, and now I can happily say I have also bought my house with her help. I have already recommended her services to my best friend. She is an all star agent!!!
If you are thinking of buying or selling a house, condo or townhouse I highly recommend using Janet Roach Enegren as your realtor. I recently has the pleasure of working with Janet on both buying and selling and I honestly could not have done it without her. There were a few bumps in the road that I thought would cause me stress but Janet took control and smoothed them all out. She was always one step ahead hustling on our behalf. If you want an honest, knowledgeable realtor that works hard on your behalf, I strongly recommend using Janet. I will be using her on any future transactions!
Janet Roach is a very knowledgeable, honest, professional, hard working real estate agent. She definately goes above and beyond the scope of professionalism when it comes to her clients. Janet helped us sell our home of 26 years and then again to purchase our new home. She is extremely accommodating, answering calls, returning calls, texts and most of all when my husband and I wanted to see a property she did her best to get us into the property as soon as possible. Janet is very kind spoken and patient person as I know I asked her to see 10001 properties before finding the right home.

Weather your buying or selling you home, condo, ect, Janet Roach is your person, you bill be HAPPY working with her.